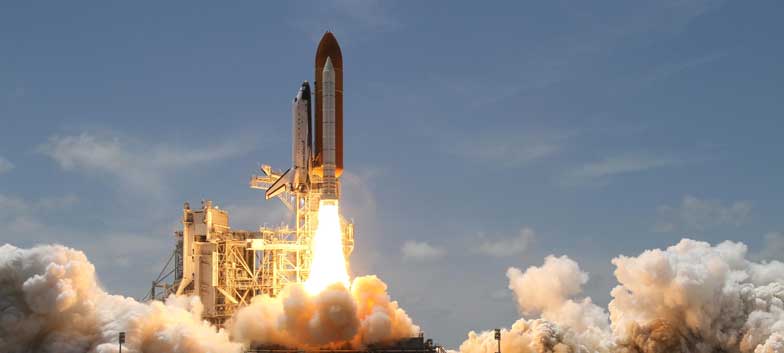 As a country India said that it awakened in 1947 to a new World. But when two very dashing ladies made front line waves in the Aerospace frontiers did the country and it's people really awaken to face the 21 st century with more style.
Kalpana Chawla who probably became more famous after her fiery end on a Space Shuttle and Sunita Williams embody the typical 21st Century women who are storming new citadels. Indian children look up to these women with starry eyed ambition and I see more women entering this challenging field now. The rocket industry with news of Space Shuttles, Mars missions, and NASA visits by many Indian schools is making space a frontier to be visited soon by the young generation.
A career in Aerospace engineering is now within easy access to many youngsters. They need a good background in Science and Maths and a stronger determination to reach the top of the field. Students have to nurture a solid dream to make it big. It is a challenging field to study in. Indian Universities offer this subject at very few places in the IIT's. Not too much awareness is present about this in Indian academia.
Ideally the bigger American universities are more suited for this education. They offer this course with a lot of options.
Top American Universities include Embry Riddle, Purdue, Wichita, Texas University are among some who offer a combination of Mechanical Engineering and Aerospace as a subject. A four year solid undergraduate degree coupled with some work experience will help students to focus on this career option. It is a rewarding and exciting field to be in and has many offshoots in Astrophysics, Astrochemistry, Computing and Mechanical Science.
The Aerospace industry is a nascent one and candidates can make it big in this. Aviation industry is also within easy reach for most students of Aerospace. The candidates can choose to master in Engineering, Mechanics, Robotics and many other branches also after a solid grounding in this Industry. Aerospace studies promises to hold sway to many students who see themselves as part of the real Brave New World.
Come on guys. The way is very clear.. Let us aim for the stars with this.Ajesh Kamania – Career guidance counsellor