87,115

STUDENTS WENT TO AUSTRALIA IN 2019
CURRENCY
AUSTRALIAN DOLLAR
OFFICIAL LANGUAGE
ENGLISH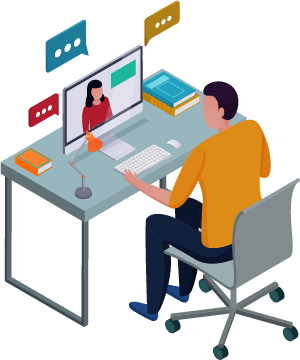 HIGHEST MINIMUM WAGE
ALMOST $18 AN HOUR
HIGH QUALITY EDUCATION
9 OF THE TOP 100 UNIVERSITIES.
POST STUDY WORK PERMIT
WORK PERMIT FOR 2-4 YEARS
TUITION DISCOUNT
20-30% SCHOLARSHIP ON FEES
NUMBER OF UNIVERSITIES
44+ UNIVERSITIES
PR POSSIBILITY
POINT BASED PR PROCESS
Australia remains one of the most favorite destinations to study. Students like to go to Australia to study because they know that the education system in Australia is very good. Additionally, in Australia, the students get to earn at least 18 Australian dollars an hour as that is the minimum wage in Australia. Therefore, students going to study in Australia know that they will be able to manage the expenses as the wages are good. The minimum wage system allows the students to earn at least as much as they need to sustain the country. K7, one of the world-class Australia Consultants in Rajkot has helped many students across the country to study abroad, especially in Australia.
There are many top universities in Australia. This gives students the chance to opt for the most suitable course in the ap test university of their choice. But most importantly, the students can get a high quality of education in Australia as the level of studies that the Australian education system offers is very good. They provide the best possible education to the students. K7, one of the best Australia Consultants in Rajkot has a team of experts who will guide you to select the most suitable university and course of your choice. We have researched many universities and the courses that they offer, as a result, our team will be able to provide you with the information that you need to make the right decision.
Work permit is also offered in Australia after the student has completed the course. The work permit allows the students to find a job as per the qualifications. The experience helps the students to build their career and to eventually plan a way to settle in Australia.
Feel free to contact our team for USA Consultants in Rajkot also.
Australia offers several scholarships to students based on several parameters. Scholarships make it easy for the students to afford the education in Australia. K7, one of the leading Australia Consultants in Rajkot will help you know more about the courses, universities and even the scholarships available in Australia.
Getting a PR in Australia is easier than in many other countries too. K7, one of the most preferred Australia Consultants in Rajkot helps you with the PR support as well when needed.
UNIVERSITIES IN AUSTRALIA