25,149

STUDENTS WENT TO GERMANY IN 2019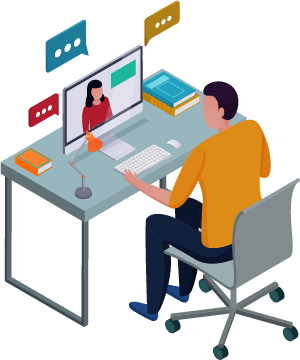 QUALITY EDUCATION
ONE OF THE OLDEST EDUCATION SYSTEMS IN THE WORLD
FREE EDUCATION
NOMINAL TO NO TUITION IN PUBLIC COLLEGES
JOB PROSPECTS
TECHNICAL AND AUTOMOBILE HUB OF THE WORLD
POST STUDY WORK PERMIT
POST STUDY WORK PERMIT FOR 18 MONTHS
NUMBER OF UNIVERSITIES
300+ UNIVERSITIES
PR POSSIBILITY
WITH C1 GERMAN PROFICIENCY
Germany has one of the oldest education systems in the world. Germany is recognized across the world for its quality of education. The quality of education in Germany is very high, therefore, students from across the world travel to Germany for education. K7, one of the most reliable Germany Consultants in Rajkot offers extensive programs that provide the candidates the direction to study in Germany. K7's extensive team of experts helps the students find out the best ways to apply in Germany for education. As it is, many students are interested in going to Germany because of the quality of the education and K7 helps them with the right guidance.
One of the primary reasons that make Germany a topnotch choice of the candidates who want to study abroad is that there are nominal to no tuition fees in the public colleges in Germany. Thus, many students who can't invest huge sums of money to study abroad like to travel to Germany for their education as the fees are very less. Education offered in the public colleges of Germany is almost free. Feel free to contact K7's, one of the topmost Germany consultants in Rajkot's team of experts to know more about free education in Germany.
Germany is considered as a technical and automobile hub of the world. The country has several world-class technical and automobile industries and companies. Therefore, the job prospects after getting educated in Germany are also very bright. As there are so many technical and automobile industries and companies, therefore, the candidates have the option to find a suitable job in any of the top companies. After all, one of the prime reasons for getting an education in Germany is to settle abroad or to find a suitable job. K7, one of the topmost Germany Consultants in Rajkot will help you know more about the technical and automobile hub of Germany.
Germany offers a post-study work permit for 18 months. After you have completed the educational program, you will have the chance of getting a post-work permit. The work permit will allow you to legally find a job in Germany. The chances of settling in Germany are higher as students get the work permit post-education.
Feel free to contact our team for Canada Consultants in Rajkot also.
Germany has more than 300 universities. Students have the option to choose from a vast range of universities and the vast number of courses that these universities offer.